I have to say, after all the anticipation over this year's new releases, the albums that I loved this year didn't quite reach the heights that they had in previous years. But then again, those were some heights. Not that 2013 hasn't been another beautiful twelve months in the musical calendar, but anticipation maybe just isn't what it used to be.
10) Deerhunter - Monomania
There's nothing wrong with this Deerhunter album, but it just doesn't have the drive that 2011's Halcyon Digest had. In fact, it almost instills a sense of indifference. The thing is though, it stays in your head, and the gritty grunge of 'Neon Junkyard' really hits home when you least expect it. That, and the accessibility of some of the other songs on the album - 'Dream Captain, take me on your ship!', ensure that its a truly decent listen.
9) Ducktails - The Flower Lane
What a year for Ducktails! What a year for the new Ducktails! The old, lofi, guitar driven psychedelia of recent years has been tossed aside for a sultry smooth synth driven swing that's catchy, refined and polished. The Flower Lane, doesn't have a bad song on it and as such, makes a great background album, but its the standouts like 'Under Cover' which really sway and swoon you and make you wonder why Matt Mondanile hasn't always been making this kind of music. The Wish Hotel EP hits home in exactly the same manner. More please.
8) Kurt Vile - Wakin On A Pretty Daze
After the knockout performance that KV delivered on 2011's Smoke Ring For My Halo, it was always going to be a tough ask to demand betterment. Instead, what we got was a pleasant listen, but nothing really new. The solid riffs and grooves of the title - and standout - track, 'Wakin On A Pretty Day', never get boring, and tracks like 'Snowflakes Are Dancing' almost make you wish you were a dancing snowflake, but the pattern continues throughout the album, and as such, rarely impresses. What's lacking is the raw authenticity and use of space that really distinguished KV in his previous work. It seems that the laziness that really defines this type of psychedelic rock can also be to its detriment, or maybe its just that the balance is hard to strike. But don't let that put you off, if WOAPD isn't to your liking, then there's hours of back catalog to delve into.
7) Youth Lagoon - Wondrous Bughouse
I'm not ashamed of this album, but I am afraid to play it in a public space. Its just so eerie. I know that's the point, but at times it definitely makes you feel uncomfortable, and the fact that nobody else seems to be using the same array of sounds it what makers Trevor Powers so distinctive, and makes for an excellent headphone record. Whilst it might be hard to introduce new Youth Lagoon listeners to the band with this record, the drive and depth of songs such as 'Dropla' and 'Raspberry Cane' are more accessible, and just about speaker worthy, whilst the rest is confined to a bizarre but enjoyable headphone experience.
6) Unknown Mortal Orchestra - II
Though UMO have produced a gorgeous set of ten psychedelic wonders on II, they haven't quite made an album, in that it lacks progression. The majority of tracks, when taken alone, really show the band at the pinnacle of its progress so far, but when strung together seem a little lost. That said, its still a masterpiece of modern psychedelia and well worth your ear time. When the seven minute 'Monki' comes to an end, you'll play it over and over again.
5) Washed Out - Paracosm
Where Paracosm lacks the boldness and drive that defined the bands early progress, it makes up for in maturity. The record, made from an array of rare and aged instruments is as smooth a listen as anything else you'll hear this year, and makes for an upbeat journey away from your life and into your mind. Whereas 2011's Within and Without did little for me, Paracosm is a more refined and grown up listen, showcasing what Ernest Greene can do with some obscure synths and a good dose of inspiration. 
4) Nils Frahm - Spaces
Reluctantly, I have to admit that I haven't actually listened to this album. My moral dilemma over illegally hunting for the free mp3s and the fact that the album version of the album - which I will actually buy - doesn't actually come out until April 2014. But having seen first hand what Frahm does - with one hand on a synthesizer and the other on a grand piano - at Primavera Sound, and listening to some of the live cuts that made it onto Spaces, I am confident that this record would be a top 5, perhaps even higher. Nils Frahm works on the very fringe of where classical music meets electronica, and with his awe inspiring live performances - where Frahm appears to play to within an inch of his life - he pushes the very limits of where music is going these days. That's something that should be listened to. That's something that should be recognized.
3) Arcade Fire - Reflektor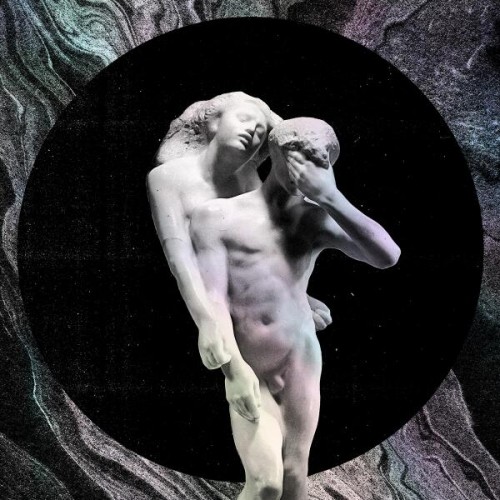 If you missed the relentless - yet original - campaign behind the Arcade Fire's fourth full length this year then you were certainly in the minority, but when the album did eventually emerge, it was met with a certain level of disappointment. Its too long. Its too dancy. Its not as good as Funeral. Some of which may be founded. But you fear that the people who were quick to criticize it didn't give it a full listen, and thus didn't really give it a proper chance. Maybe that's the problem with this internet-led world these days, that attention spans are limited and so much anticipation only means less time for actual appreciation, because when you do give Reflektor the time, it really is good. Its upbeat, its original and its a damn good listen. The only disappointment I felt - aside from the fact that yes, alas, its not as good as Funeral - was that the soft synths of 'Supersymmetry' gave way to five minutes of noise, instead of continuing for the rest of eternity.
2) Volcano Choir - Repave
Justin Vernon has done it again. But he can't really take all the credit. The Bon Iver meets Collections of Colonies of Bees collaboration released its second effort this year, resulting in a gorgeous 10 track exploration of grandeur, and what is almost undeniably stadium rock. Vernon leaves the instrumentation to the CoCoB bunch and focuses on emotive vocals, leaving his hands to occupy themselves with depictive gestures which only helps to entertain. Whilst not as bizarre as 2009's Unmap, Repave retains the quirky authenticity that defines the band, whilst coming off as a more polished and fun effort than the previous. Moments such as 'Take note, there's still a hole in your heart' on 'Dancepack' and 'We'll all be alive when…all of this is over…and all of us are sober' on 'Almanac' are surely what every musician strives for; with Vernon they're ever plentiful.
1) Darkside - Psychic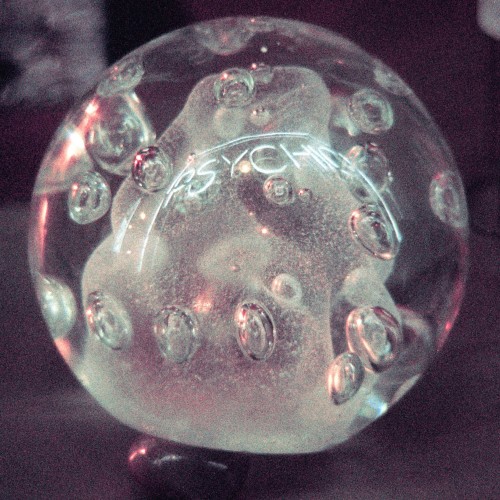 There's not getting around it, Psychic is a very serious record. But then when you're pushing musical progress to its very limit it pays to be serious, and with Darkside's first full length cut, seriosity has certainly paid off. Most people squirm when you tell them that Darkside is like Pink Floyd meets electronica, but there really isn't a better way to put it. Dave Harrington's reverberated guitar leads Nicolas Jaar's solemn synths and beats in a mariage that's produced the most progressive album of the year, and really set the tone for the future of 'dark dance'. Its an introspective yet energenic record and a psychedelic journey through eight seamless pieces that haunt, swing, sway and drive you into the depths of your mind, but at the same time you'd relish the opportunity to hear it on a dancefloor. As far as this genre of electronic music is concerned this is progression, and progression towards perfection.